Smith & Wesson 77A Pump Pellet Air Rifle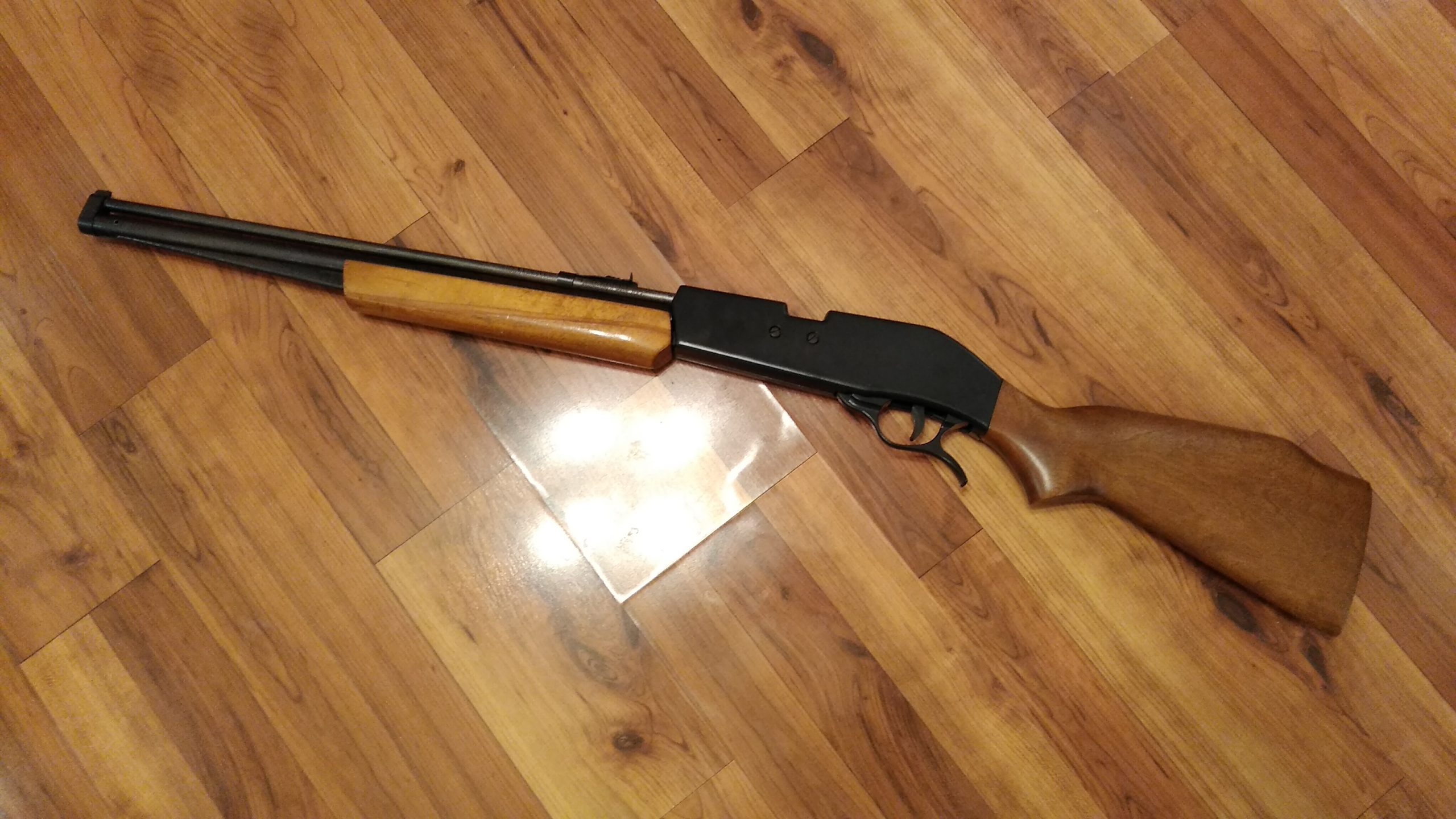 I picked up this little abused rifle at a gun show in Missouri. I had never seen a rifle like this and I heard that antique air rifles can be fairly expensive. Knowing nothing about it asked the seller to educate me. He said that he had one as a kid, that it shot great and he wanted one. Then he finally found this one and within a couple of weeks he found a better one. He said that there a rebuild kits available for about $30. Anyway, it looked rusty, the receiver was flaking and pitted. I appreciated the lesson and was ready to walk away when he cut the price by a 1/3rd. So I took it.
One thing I always fail to to do on really bad looking guns is to take a before picture. So sorry, once again no before picture!
Disassembly: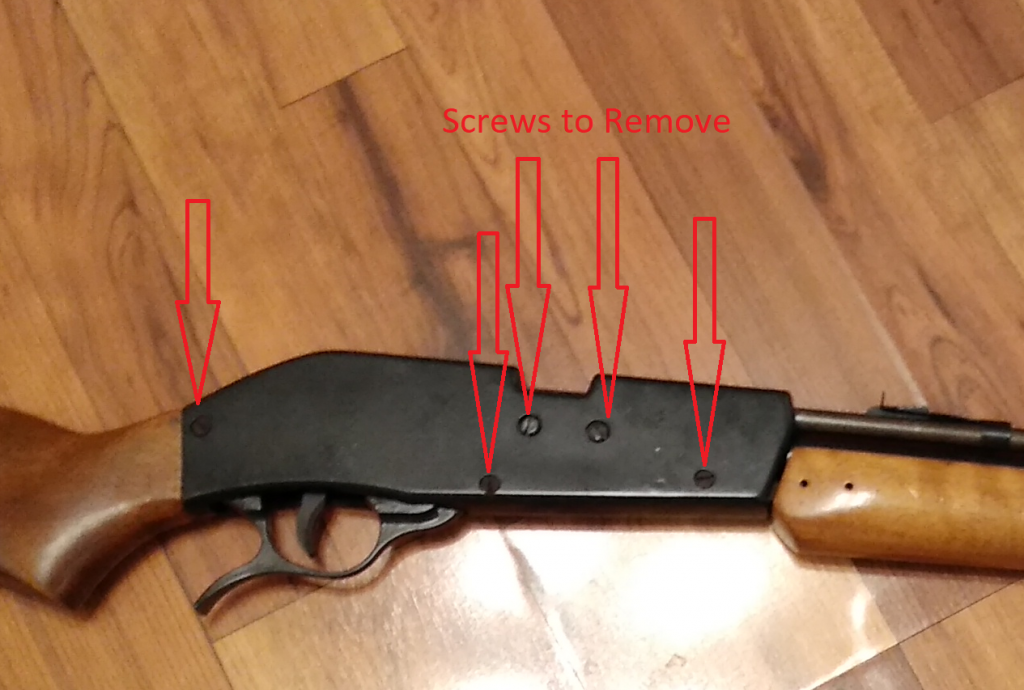 Remove the butt plate from the stock
Use a 1/2″ socket with an extension to unscrew the stock from the receiver
Remove all the screws from the *RIGHT* side of the receiver, the two on the left hold the barrel in place.
Remove the right side of the panel slowly and gently to make sure you don't send springs flying. Below are some pictures so you can see all the springs you will find inside: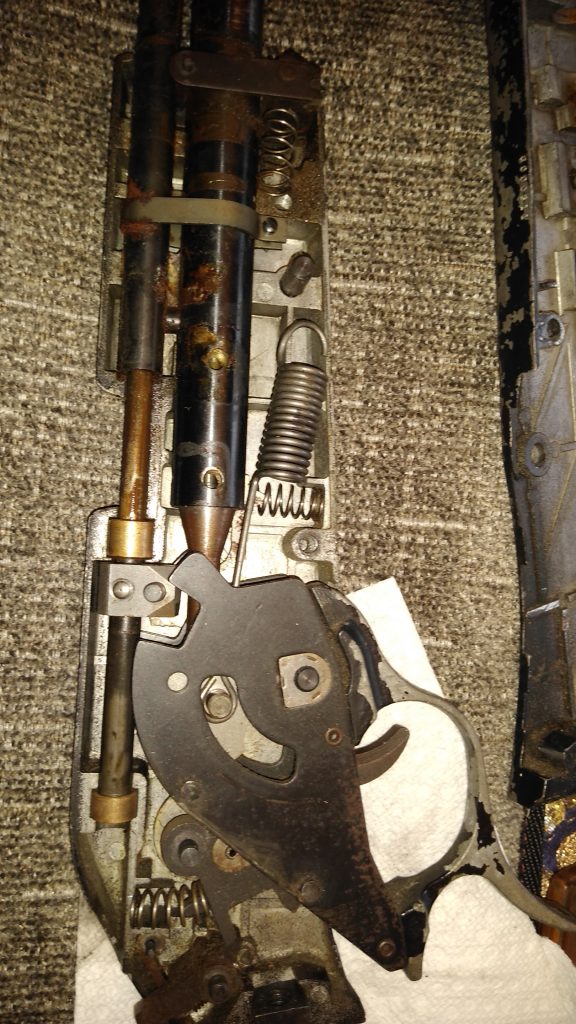 Once you have the right side off, it's time to take out the guts.
Remove the automatic safety bar that engages the safety when you rack the trigger guard. (it may have fallen out during disassembly)
Remove the springs under tension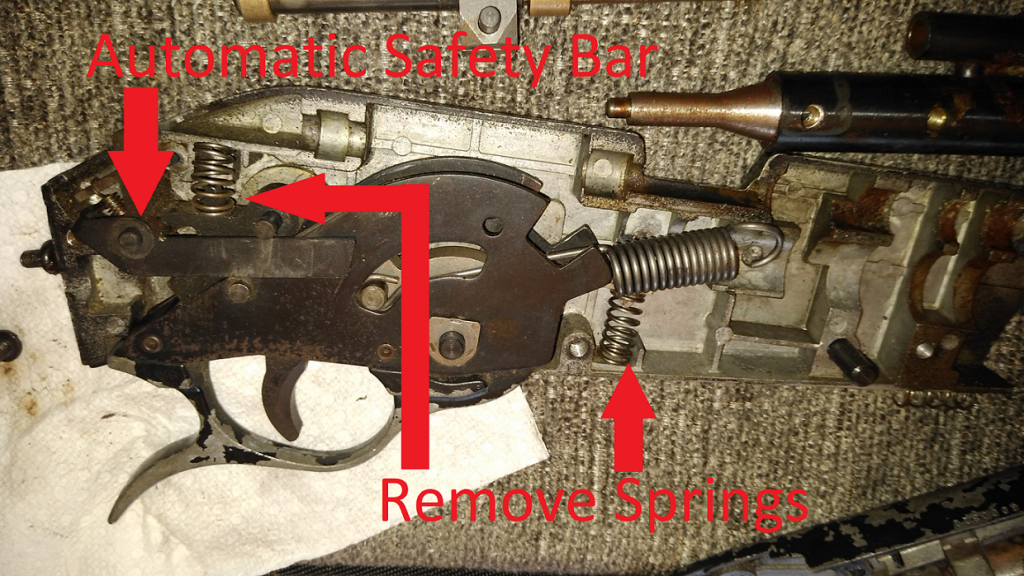 After the springs are removed you can safely remove the rest of the guts.
When are you are ready to remove the barrel and pump tube, simply undo the screws on the left side
Now you just have the receiver left and the barrel and pump.
The pump can be disassembled by removing the set screw in the rear of the barrel
to remove the valve body you need to remove the fitting between the barrel and the pump.
To disassemble the valve body you need to use a 4-40 screw and extract the short pins. Be careful since the valve is under tension so if you just pull them out the parts go flying.