A Cheap 2011 Build?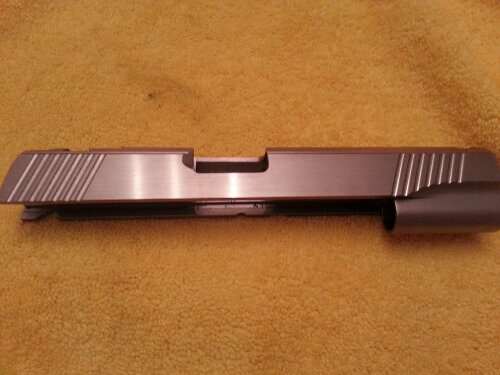 Cheap is relative term when you look at a 1911. If you're considering buying a 1911 you can pick one up brand new for about 500 dollars, but if you want a decent quality 1911 you are in the $800+ price range. If you are looking for a 2011 handgun your new price is approximately 1800 dollars and higher. Custom builds run 2500 dollars and more. So, I was wondering what it would cost to build a 2011 with quality parts, but not go overboard? Here is my attempt at building a 2011 for approximately 900 dollars.
Parts List:
Progress and parts pictures:
RemSport Slide after being Tri-Topped, Franche Cut, serrations and sights cut.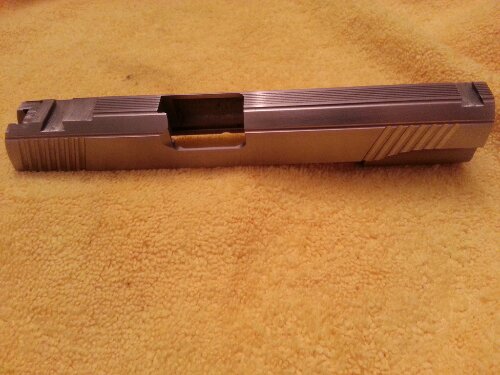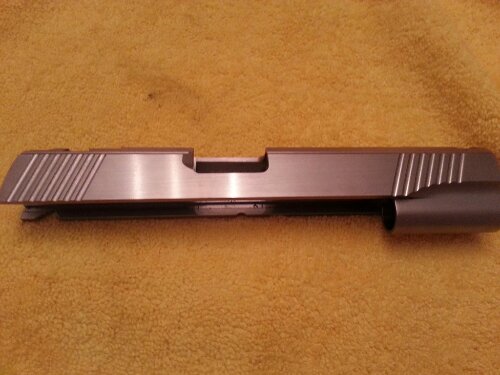 Ended up getting a Storm Lake barrel instead for $120: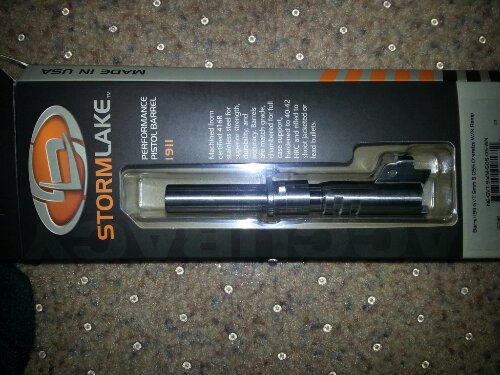 Grips I picked up from a fellow USPSA competitor: