TriggerMeister's FastFire III Bikini Mount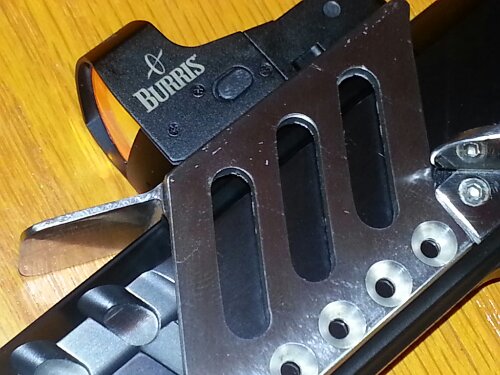 Since I'm building a open gun, I've had to weigh a lot of options. For the optics I was tempted to go with the same old stuff everyone else is shooting. You know what I'm talking about, the C-More with a mount from Dawson or Cheely. However, the C-More just rides so high above the barrel, which changes your POI depending on distance. I had this FF III handy with a really narrow base, so I decided to build a mount for it. At first I wanted to build it out of Aluminum, but then I went for stainless steel for esthetics and the weight difference was negligible.
Since I'm waiting on my frame from CK Arms I used my limited as a model.
That's it for now. Share your thoughts below!