UPDATE: Making the Hornady Case Feeder "GLOCK FRIENDLY"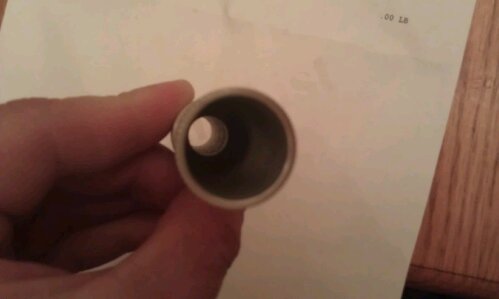 At first I was going to just modify my original post, but then I figured this deserved it's own post. If you find yourself in the situation where your .40 cal Glock brass will not fall down the small clear tube, you have an alternative now! While some of us have come up with different solutions to make it Glock situation work by either expanding or replacing the feed tube that holds the aligned cases, Hornady has responded with a official solution. The fix for the .40 cal Glock brass is to use the large clear tube, with a "medium" drop tube. This was posted by one of the guys on my blog.
I generally don't try to bother the guys over at Hornady, but when I already have them on the phone, like for my most recent problem, I figured I might as well ask about the .40 cal situation. Even before I got off the call with them, I had a confirmation e-mail stating that my "Medium Drop Tube" was ordered. They are always nice and so, I should give a shout out to Lonnie and Gary. Frankly, I don't know if it is the luck of the draw, but they might be the only two guys that work the Hornady help desk!
So, now we wait, until I can post some pictures….
The new drop tube has landed. I'm reloading .38's right now and will try it with this new drop tube. Update will follow!