Light Strikes: CMMG AR-15 22lr barrel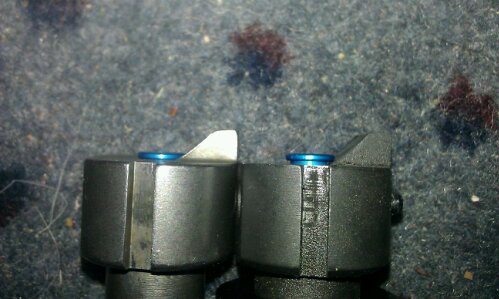 I recently built my first dedicated .22lr AR-15. Since I already owned a CMMG .22lr conversion kit, I decided to just order the .22lr barrel from MidwayUSAcom with the barrel adapter. As soon as I had it all installed I noticed light strikes on the .22's. So I reached out to CMMG. They had no advice, so I consulted some forums and found that others were experiencing similar issues.
Long story short, I disassembled the entire gun and found the problem when I inserted a dummy 22lr cartridge (blue). Essentially, the collar that came with the barrel had a ramp that prevented the cartridge from seating properly. So I removed the adapter and used a round file to reshape the adapter until the cartridge, seated flush with the breech-face. Don't be timid, since there is quite a bit of extra material and just go slow, little at a time. In fact on some of these there is so much "extra" feed ramp that you think that "can't be right". Take a little off at a time and when you can remove the collar without pulling the dummy bullet out of the chamber you are done! At that point you should polish the feed ramp to remove any tool marks and give it a nice mirror shine. That solved all my light strike problems. Hope this helps someone!
On the left is the original adapter that came with the CMMG conversion kit. On the right is the barrel adapter attached to the barrel: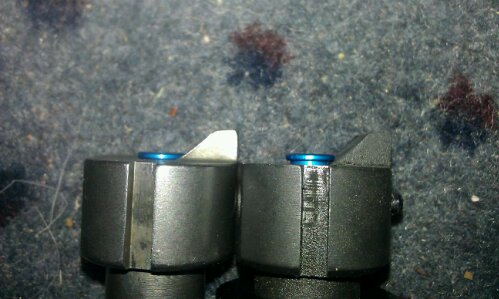 Here is a picture of the adapter (reshaped)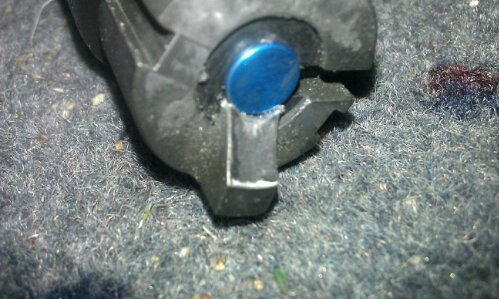 …and here it is removed from the barrel.
Everything is installed: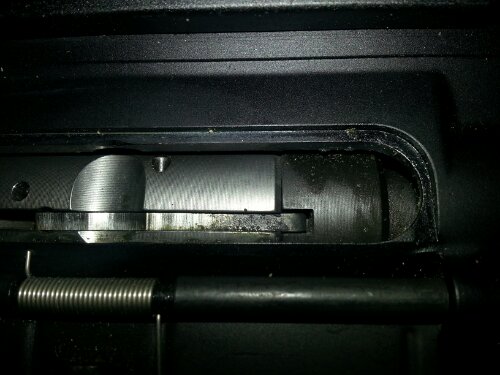 Next insert dummy round: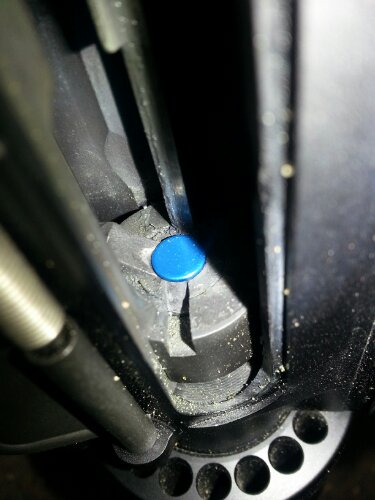 Bolt closed with dummy round: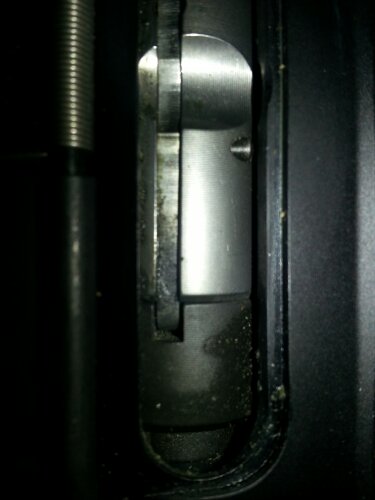 Extraction of dummy round:

Shooting my dedicated AR in a Steel Challenge match:
httpv://www.youtube.com/watch?v=fyO85yXZd_0
Good luck,
Rob